Where Does the Adventure Begin in Sarawak?
Discover this region's natural and cultural riches with these top sites and destinations.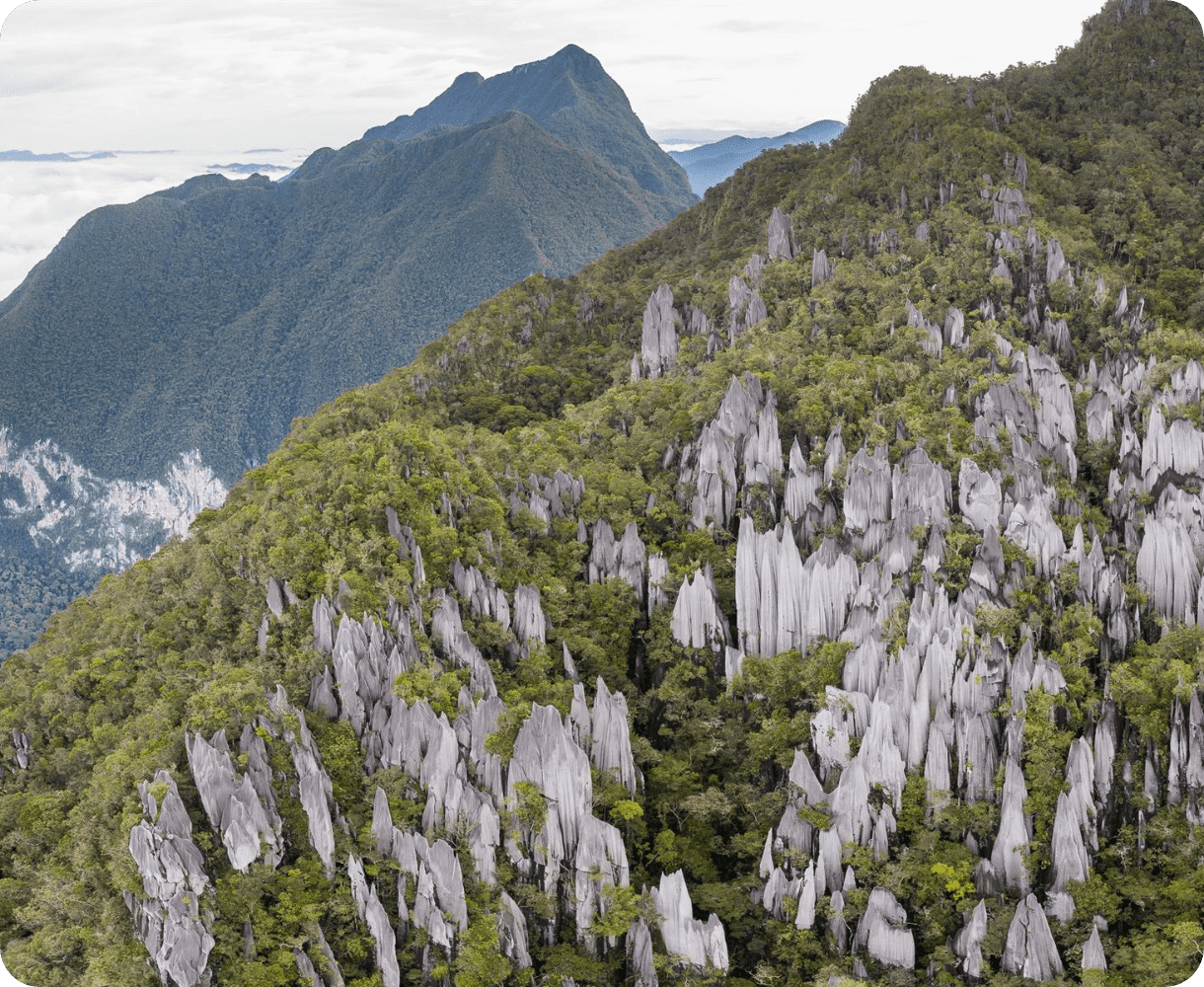 Mulu is Sarawak's largest national park, and is famed for its limestone cave systems. The park's main attractions include the Sarawak Chamber, the Deer Cave, and the Clearwater Cave which are all readily accessible by wooden walkways and paths.
Tourists can also enjoy breathtaking sights such as the bat observatory and the 480m rainforest canopy skywalk, which is the world's longest tree-based walkway. Those seeking an adventure can venture into some of Mulu's less accessible caves, the challenging Mulu Summit climb, the spectacular Pinnacles trail, and the historic Headhunters trail.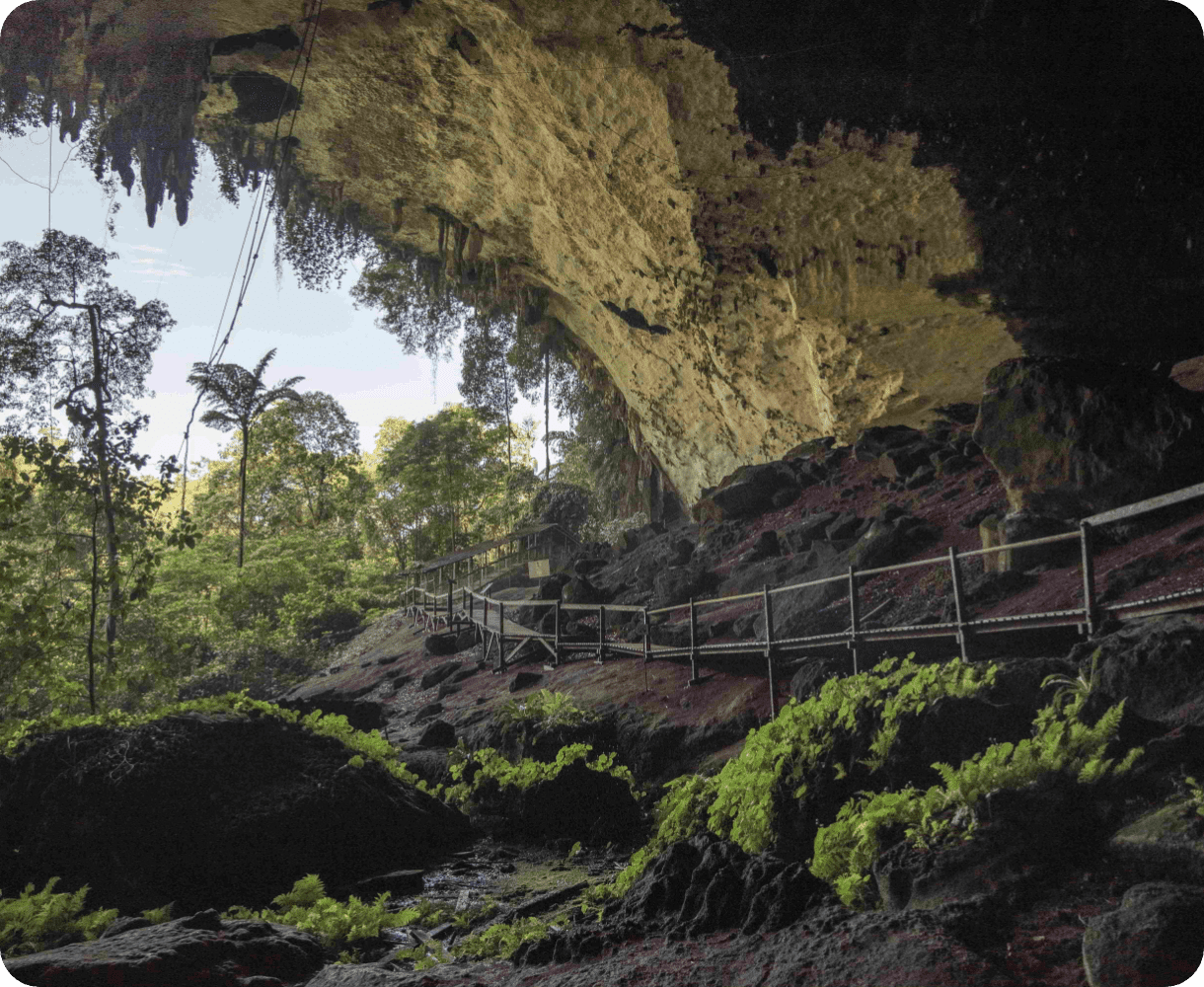 Situated some 100 kilometres (62 miles) from the south of Miri city sits Niah National Park, which consists of a large network of caves. The park is a popular day-trip destination choice for tourists seeking to discover geological wonders, cave paintings, and ancient boat-shaped wooden coffins. The caves are also a historical treasure trove to some of the oldest human remains in Asia, dating back to 40,000 years ago. Aside from that, one can also witness Penan tribe members using a network of ladders to collect birds' nests from the cave's walls.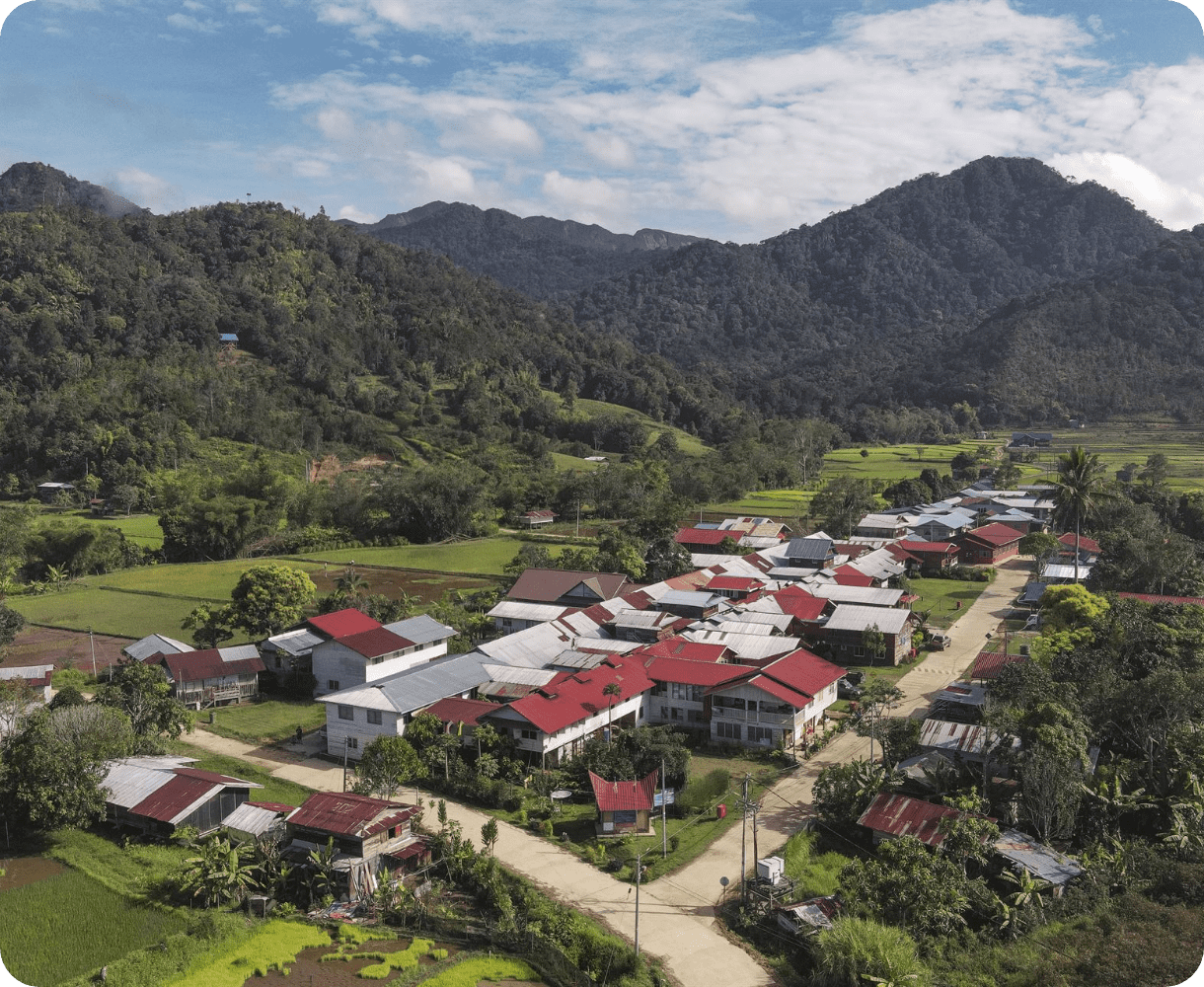 Birthplace to the indigenous Kelabits, Bario is located in the heart of Borneo. The highland is home to many Kelabits still living in traditional longhouses located in the centre of the Bario Highlands. Situated at the eastern edge of the Taman Negara Pulong Tau national park, Bario sits approximately 1200 metres above sea level. There are regular flights between Bario and Bakelalan, Marudi and Miri.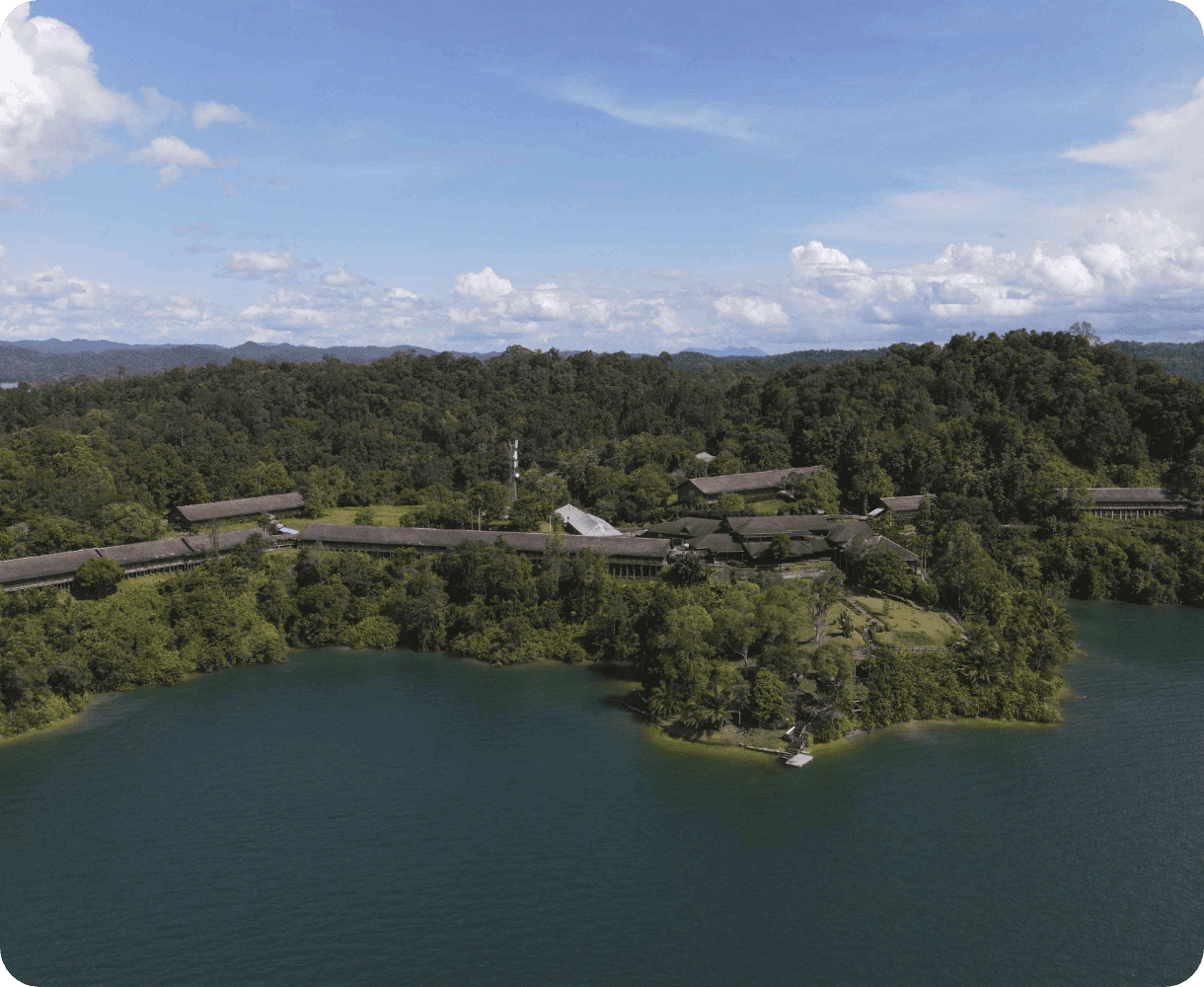 Batang Ai National Park is part of the region's largest trans-national protected area for tropical rainforest conservation. Adjacent to the Lanjak-Entimau Wildlife Sanctuaryin Malaysia and the Betung Kerihun National Park in Indonesia,these protected areas form a sanctuary for many endangered species of wildlife, such as the Borneo orangutan. Itis estimated that a population of over 1,000 orangutans dwell in this sanctuary.
As part of its conservation efforts, only a portion of the Batang Ai National Park is open to visitors, who may be able to catch sight of a wild orangutan in its natural surroundings. Although the park holds the highest orangutan population density in central Borneo, visitors must remember that this alone does not guarantee a sighting of this magnificent creature, and all viewing experiences are a bonus to their visit.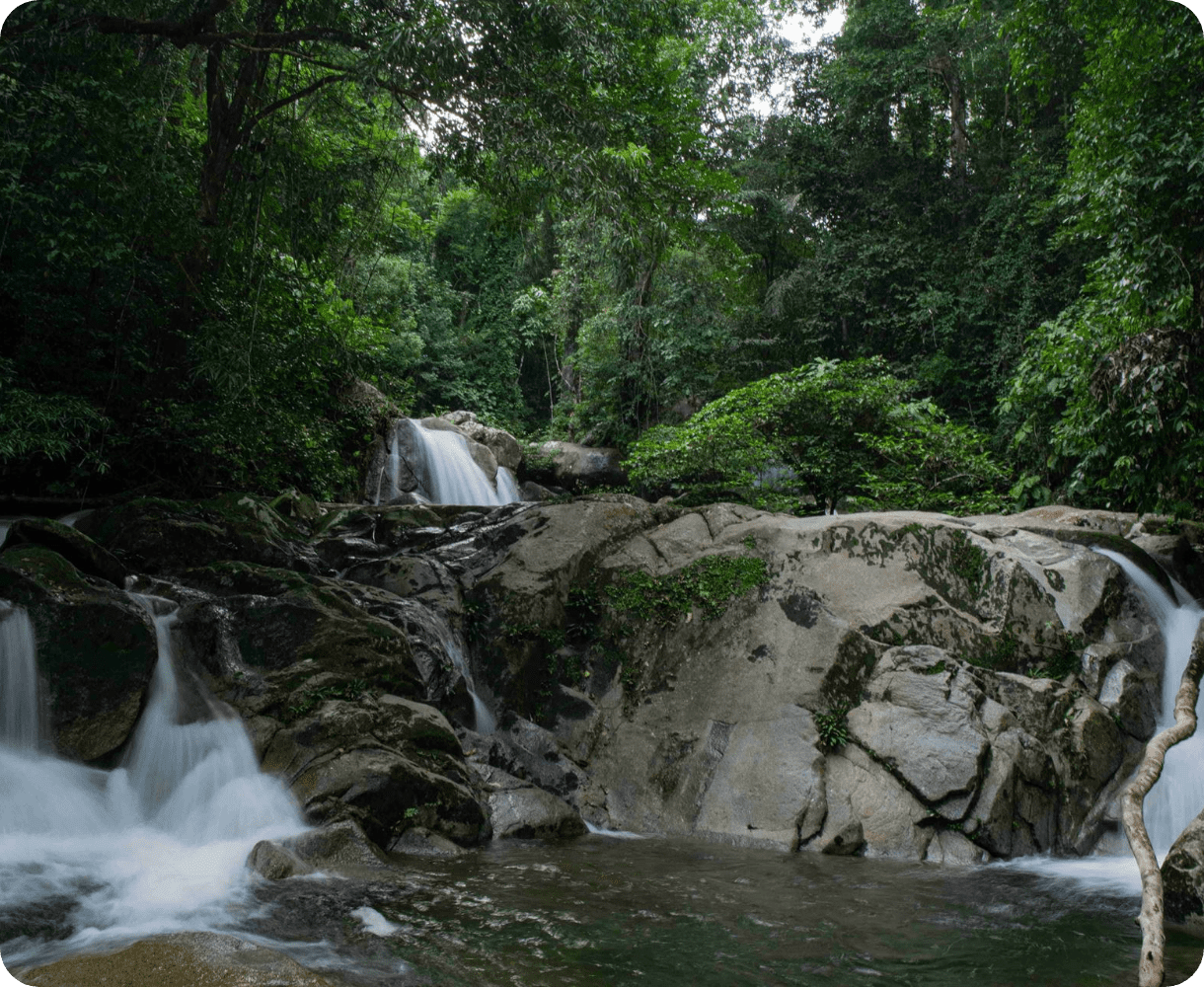 Lundu town has so much to offer in terms of nature and adventure. Those interested in walking on trails set in lush greenery can head to Gunung Gading, a treasure trove of natural wonders.
Visitors to Gunung Gading might also just be able to catch the world's largest flower, the Rafflesia, in full bloom and glory. The rugged mountain peaks that make up the Park provide a scenic backdrop to the nearby town of Lundu, and the beaches at Pandan and Siar.
More to Discover in Sarawak