Where Does the Kuching Adventure Begin?
Immerse yourself in Kuching's allure with this checklist of attractions not to be missed.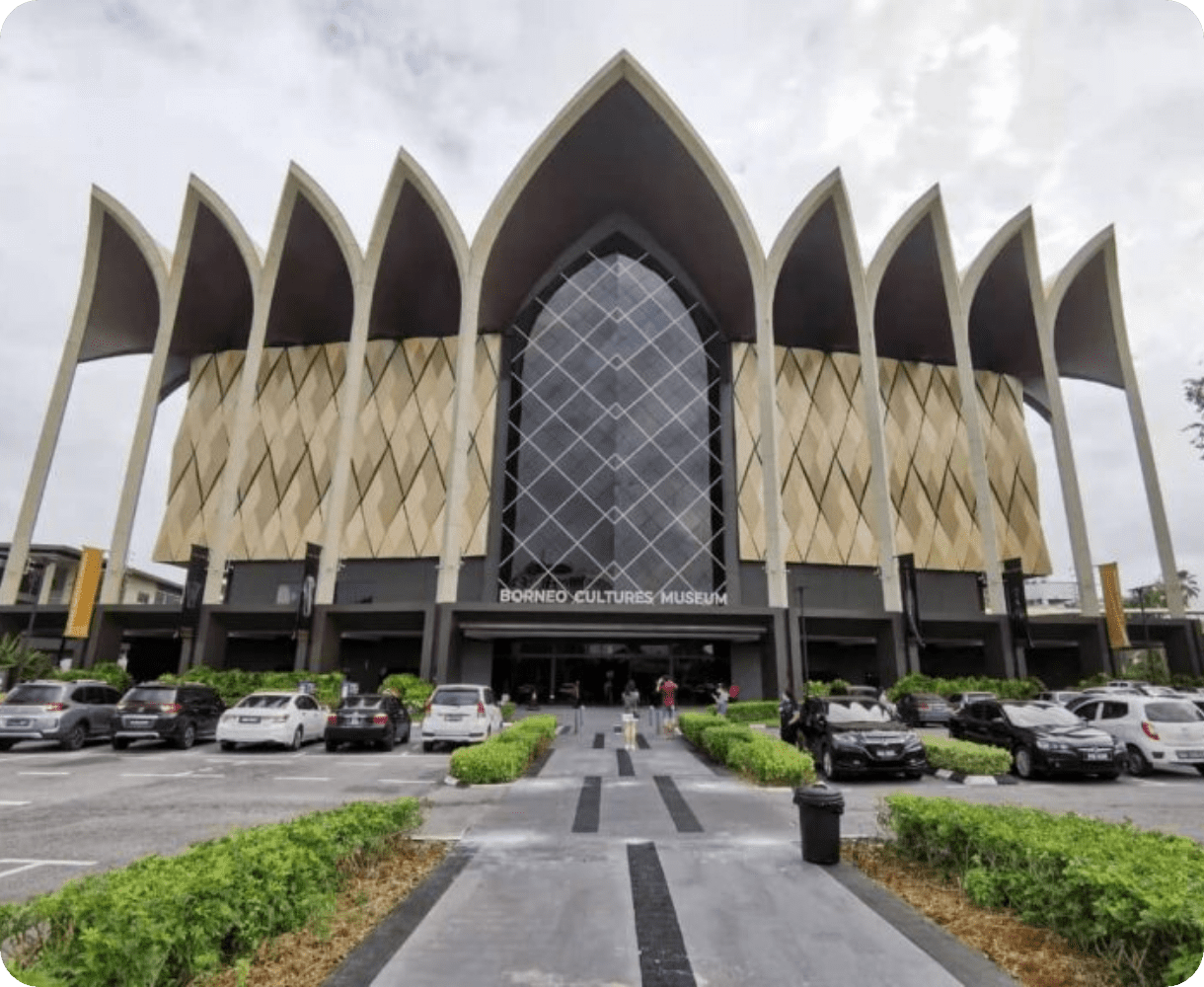 Step into Sarawak's vibrant heritage at the Borneo Cultures Museum, where distinct architecture and engaging exhibitions take you on a journey through time. Delight in the Children's Gallery, celebrating the theme 'Love Our Rivers,' while level three invites you to explore the harmonious relationship between local communities and nature. Uncover captivating history in the 'Time Changes' exhibition on level four. Finally, admire masterpieces reflecting Sarawak's material culture in the 'Objects of Desire' gallery on level five.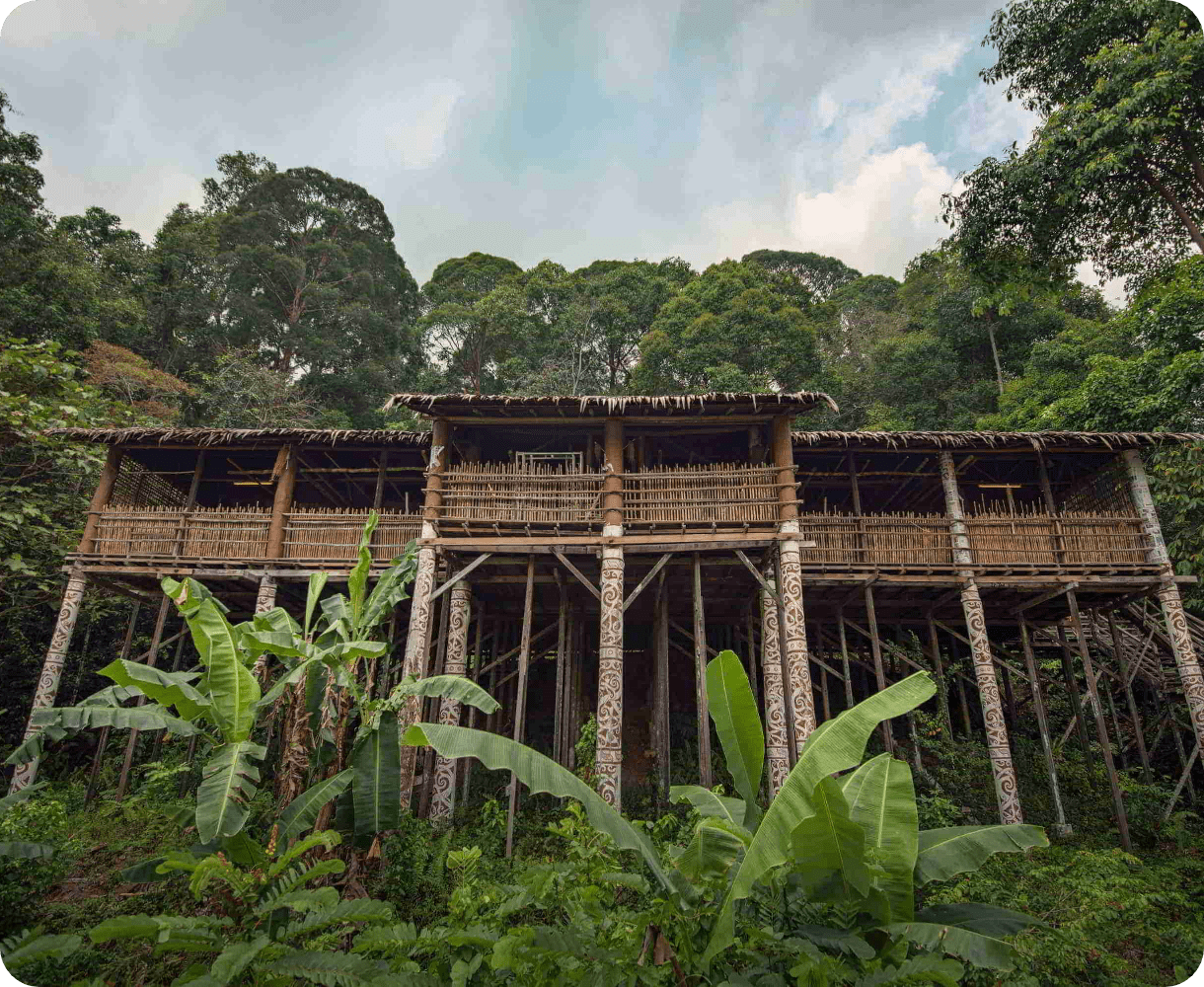 Sarawak's living museum, the Sarawak Cultural Village is the best destination to learn about the diverse communities and cultures in Sarawak. Visitors to the village will be given a cultural passport which they can stamp at the different houses highlighting each ethnic group in Sarawak. There are also scheduled cultural performances every day, which is definitely the highlight of the visit. Guests can dine at the restaurant within the Cultural Village, and sample some of the best local delicacies in Sarawak here.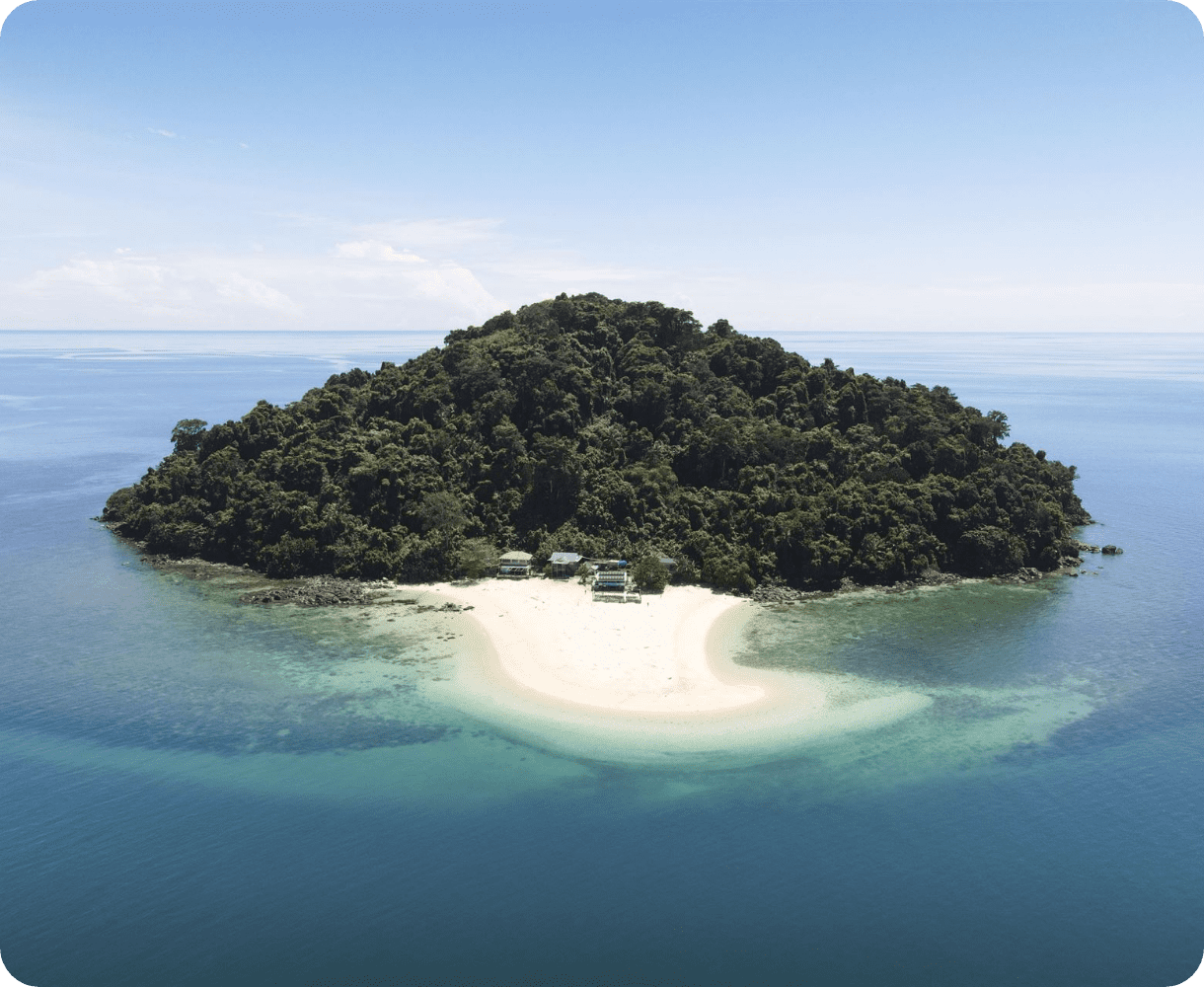 Sarawak's first marine protected area, Talang-Satang National Park covers an area of 19,414 hectares and was gazetted in 1999 to enhance marine turtle conservation in Sarawak. The park encompasses the coastline and waters surrounding four islands; Pulau Talang-Talang Besar and Pulau Talang-Talang Kecil (located off Sematan), and Pulau Satang Besar and Pulau Satang Kecil (located off Santubong). Known as Sarawak's Turtle Islands, the trio of islands comprising Talang Talang Besar, Talang Talang Kecil and Satang Besar, are surrounded by shallow coral reefs which provide shelter and resting grounds for sea turtles that come ashore to lay their eggs.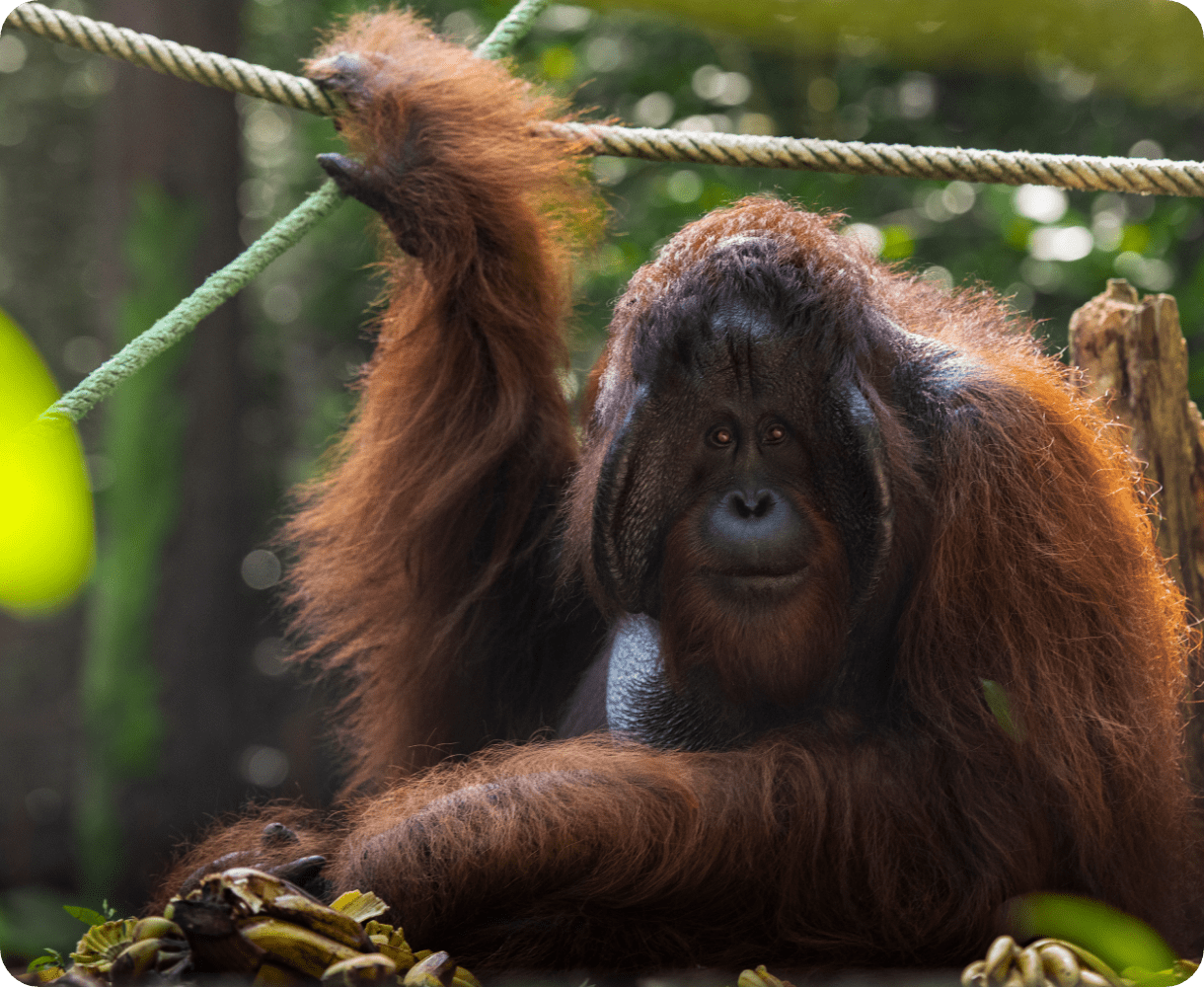 Semenggoh Nature Reserve is by far the biggest Orangutan Rehabilitation Centre in Sarawak. Back in 1975, it was established as a sanctuary for Orangutans who were injured, orphaned, or being held captive as illegal pets. Currently, the centre serves as a habitat for the Orangutans and also a place for visitors to learn about this endangered rare species. This wildlife centre has a thriving population of healthy adolescent and young adult semi-wild Orangutans. Semenggoh Nature Reserve is also a habitat for rare flora and fauna, including the giant squirrel, pygmy squirrel, gibbons, and a variety of birds, making the nature reserve an ideal place for nature lovers. Besides, visitors will also have an opportunity to interact with the orangutans as they will swing down from trees for a free hand out of fruits during feeding time from 9am to 10 a.m. & 3 p.m. to 4 p.m.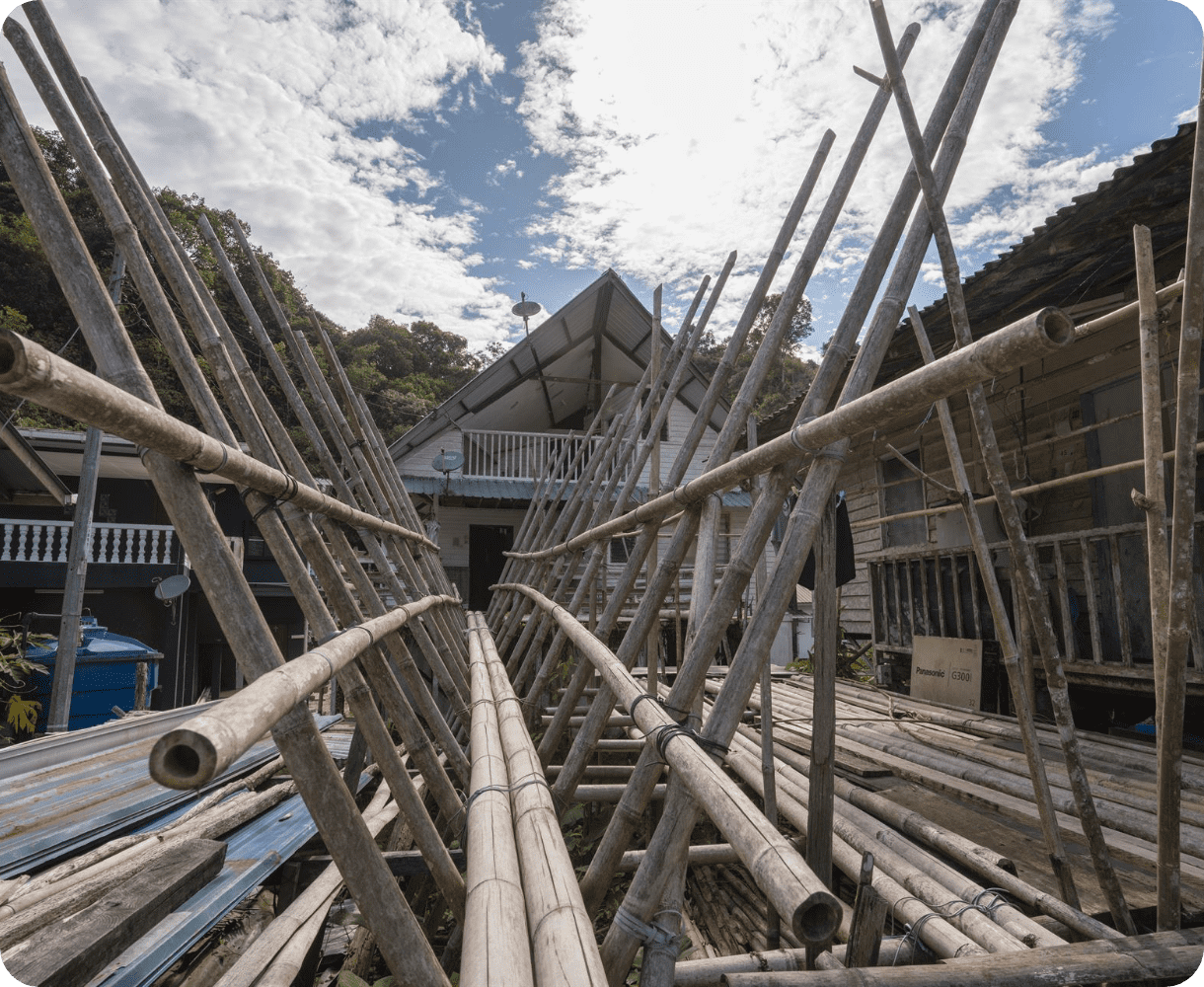 Annah Rais Longhouse Homestay is located 60km from Kuching City. Visitors can take in the breath-taking beauty of the rainforest and the Padawan Mountain range during the easy one-hour drive from the city. There are more than 80 doors, or families, that live in the longhouse, which stands 10 feet above the ground and is built from Ironwood (belian) and mature bamboo (apek). Some parts of the longhouse are still part of the original structure, so visitors can see how longhouses were constructed without nails in the past. There are approximately 1,500 people living in the longhouse, and they are all related to each other.
More to Uncover in Kuching